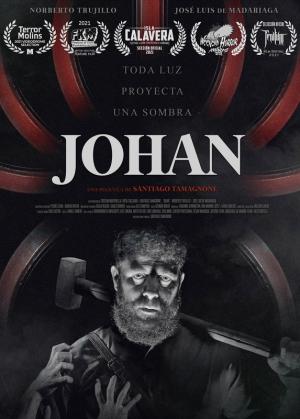 Johan
Films
1H 50MIN
Already purchased a pass? Login
Availability ended 10/16/2022 EDT

Every light casts a shadow.
A child-minded man named Johan (Norberto Trujillo), is guided by the voice of his father (Jose Luis de Madariaga) to defeat the demons that have taken over their town and save it. However, whether his father can be trusted is something that Johan will have to find out on his own.
Credits
Directed by Santiago Tamagnone
Written by Santiago Tamagnone
Production Company Johan Films
Produced by Santiago Tamagnone
Cristian Martinella
Sofia Tagliabue
Cast Norberto Trujillo
Jose Luis de Madariaga
Antonietta Fragola
Babajide Okusanya
Luigi De Francesco
Vincenzo Da Rosa
Diana Pelino
Simonluca Grillo
Salvatore Onorii
Antonio De La Cruz.